I know better…no one wants to start working out during the holidays!
But I couldn't help sharing this Workout Challenge I found on the Internet! I started it 2 days ago and it is so easy and fast, any mom (or dad) has time for it. I plan to do it and see if I have any results. It takes about 5 minutes a day.
Let me know if you try it and how you do! I am the world's worst about regular exercise routines but I may be able to stick to this one.
Let's do it together, or if you want to wait until the New Year, save it to your computer or phone and try it then!
I'm in!!!
Workout Challenge or bust!
Professional Mom

Order "The Gospel Parade" Today!
smile.amazon.com (search The Gospel Parade book)
       (sign up to help Joe McDonald Ministry on smile.amazon.com, no charge!)
Don't miss
 "The Gospel Parade!" Second printing!
A great way to share the Gospel with your children
and grandchildren. A "read to" or read on their own,
    target audience is 4-9, but all ages will enjoy this!
The first edition was published in 2011, with just a few changes in the pictures, this is the same story that thrilled all of our readers!
Our friends at "Wee Can Know" even made shoebox floats of this beautiful parade (pictures in blog post!) Available now in
hardbound and softbound and at a reduced price!
Order yours today! Search "The Gospel Parade."
The 2022 Edition of Sunsets on Mobile Bay is available NOW! Volume XI is on LULU.com
Sunsets on Mobile Bay Calendar!!! Order Volume XI today!
Featuring the awesome photography of local artist, Tommie Peterson. Tommie has delivered on the most fantastic photos yet! This is Volume XI and if you've been getting one every year, you won't be disappointed! Lovely views of the Mobile, Alabama skyline with the most gorgeous sunsets ever! This year we have decided to sell this lovely keepsake for the cost of printing! Thank you to all of our ministry supporters for you faithful giving! For more information on Joe McDonald Ministry, visit our FaceBook Page or website, JoeMcDonaldMinistry.org
Order today so you'll have your calendar on January 1!!! These make awesome Christmas gifts as well, but you need to order NOW!
Be sure to use a LULU.com discount code for extra savings this holiday season!
Order here:
Happy Birthday America and my son Sean!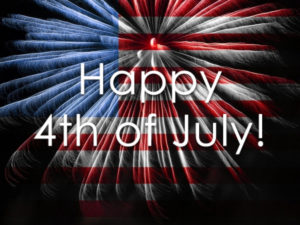 Professional Mom 2022
Subscribe today for the latest news and posts!
Professional Mom's newest affiliate partner!
Experience the Ultimate Indoor LEGO® Playground at LEGOLAND® Discovery Center! Families with children aged 3 to 10 can enjoy a world of creativity, color and building fun. Buy tickets online and save! (Atlanta location featured here, but there are locations all over the US and Canada!) Summer fun couldn't get any better!

https://atlanta.legolanddiscoverycenter.com/tickets/
Graduation? Birthday coming up? Retirement? Or just because! Here's the gift that always fits! Give with assurance that it WILL be used! I l recommend Amazon! Please use my link above for all of your shopping needs!