By Sarah P.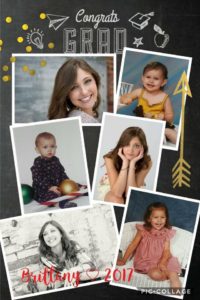 Warning- long & sappy!! People say that the words "time flies" are cliché or just silly little words that old people mutter as they speak of times gone by, but I have realized with each passing day that there are no 2 words that ring more true than these words and  I know there is wisdom within..my girl graduates from high school this Sunday…My mind battles with the 2 lines of thought whether I should either mourn for the baby girl she was or celebrate this young lady that I see standing there before me…she is lovely, she is smart and kind. I can still see the little brown- haired girl sitting beside her bed with a pile of books there ready to read with her moma…my little helper, my little rock that kept her moma together time after time…I do look forward to what her future holds I am just sad that I let time just slip by so fast-i should have let things go, stopped worrying and just enjoyed the time we had together, not rushed it away-when you are in the thick of life, you don't realize that the time of stress that you are in only lasts but a moment, but a speck in time…a professor once told our class as we were prepping Continue reading→
Order The Gospel Parade Today!
        
Don't miss
 "The Gospel Parade!" Second printing!
A great way to share the Gospel with your children
and grandchildren. A "read to" or read on their own,
    target audience is 4-9, but all ages will enjoy this!
The first edition was published in 2011, with just a few changes in the pictures, this is the same story that thrilled all of our readers!
Our friends at "Wee Can Know" even made shoebox floats of this beautiful parade (pictures in blog post!) Available now in
hardbound and softbound and at a reduced price!
Order yours today! Search "The Gospel Parade."
Sunsets on Mobile Bay Calendar!!! Order our 10th Anniversary Edition today for 2021!
Featuring the awesome photography of local artist, Tommie Peterson. Tommie has delivered on the most fantastic photos yet! This is Volume X and if you've been getting one every year, you won't be disappointed! Lovely views of the Mobile, Alabama skyline with the most gorgeous sunsets ever! Every year, this calendar is produced with the proceeds (after printing costs) donated to Joe McDonald Ministry. This is a ministry that is telling the Gospel of Jesus Christ around the world.
Order today so you'll have your calendar on January 1!!! These make awesome Christmas gifts as well, but you need to order NOW!
Be sure to use a LULU.com discount code, this will not affect the proceeds!
For more info about Joe McDonald Ministry, visit joemcdonaldministry.org
Order here:
Fall is Here!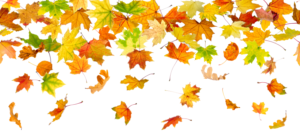 Professional Mom 2021
I AM ALL THAT BY MICKI NODAR BRANNON ILL: SARAH MCDONALD PRICE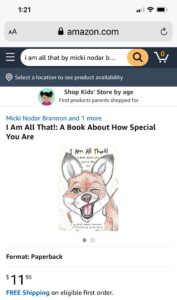 THIS BOOK IS SO AWESOME! WRITTEN BY MY SISTER, MICKI, AND ILLUSTRATED BY MY DAUGHTER, SARAH (WHO ILLUSTRATED "THE GOSPEL PARADE") IT IS A MUST READ (OR READ TO) FOR ALL CHILDREN! GET IT ON AMAZON OR ORDER DIRECT FROM THE WRITER (EMAIL ME ON THE CONTACT PAGE FOR THIS OPTION.) ORDER TODAY!
Subscribe today for the latest news and posts!
Professional Mom's newest affiliate partner!
Experience the Ultimate Indoor LEGO® Playground at LEGOLAND® Discovery Center! Families with children aged 3 to 10 can enjoy a world of creativity, color and building fun. Buy tickets online and save! (Atlanta location featured here, but there are locations all over the US and Canada!) Summer fun couldn't get any better!

https://atlanta.legolanddiscoverycenter.com/tickets/
Graduation? Birthday coming up? Retirement? Or just because! Here's the gift that always fits! Give with assurance that it WILL be used! I l recommend Amazon! Please use my link above for all of your shopping needs!