By Jenna Sherman
While staying at home with your child is a worthy endeavor, forging a professional path while balancing parenthood is just as admirable. For parents who want to enhance their skills before heading into the workforce, higher education can offer guidance and boost your confidence. Consider these tips for navigating your education while raising kids.
1. Focus Your Studies Online
Freeing up time for your studies might be the most challenging part of balancing home and student life. Choosing an online degree program can make it easier to access your materials and coursework without commuting to a campus or dealing with other logistics. Attending classes online also means you can complete classwork on your own schedule.
Pursue an online master's degree in education to prepare to become a teacher, or earn a master's degree in business administration to launch your own company. You can achieve it all with an online program that's custom-tailored to meet your needs.
2. Establish a Schedule
A solid routine can help you combat chaos at home while making time for your coursework. Sticking to a general schedule each day means you can maintain balance with your responsibilities.
Plus, children thrive on order and knowing what will come next. Practicing routines is excellent for kindergarten prep for your preschool child, too. For older kids who are returning to school after a break or school closure, restarting a routine is equally crucial, notes the Child Mind Institute.
3. Share with Your Children
Setting an example is one of the best ways to teach your child life lessons. When your little one sees you working hard and achieving your goals, they'll witness the value of determination and dedication.
Strong role models are priceless for children of all ages – and you don't need to be perfect to fit the part. Recognizing that life can be challenging yet immensely rewarding is a great lesson for children to learn.
4. Give Kids More Responsibility
When you're a stay-at-home parent, it can feel like the entire home is your dominion. And that means handling everything from the laundry to meal prep, dishes to cleaning, and more. But no matter how old your children are (or how busy your partner is), delegating is a must.
Younger kids can tackle chores like putting dirty dishes in the sink, sorting laundry, and sweeping. Older kids may load and run the dishwasher, start the washing machine, and fold clothes. If your family balks at helping out, point out that children who help around the house are more successful as adults, according to experts.
5. Make Time for Yourself, Too
Sharing your goals and triumphs with your children is healthy and rewarding. But making time for yourself is also crucial, says Healthline. Stay-at-home parents tend to prioritize others' needs above their own to begin with.
But now that you're working toward academic milestones, your time may be less flexible and your responsibilities more demanding. Set aside time to unwind and relax accordingly.
6. Hack Your Home
There's no foolproof way to save time, money, or stress. But by thinking ahead and strategizing specific tasks around the house, you can spend less time cleaning, cooking, and more.
For example, investing in a crockpot or pressure cooker could save you time in the kitchen. You can prep and set the crockpot in the morning, then forget about it until dinner time. A pressure cooker makes meals speedier, so hungry kids and parents don't have time to complain.
Setting a cleaning schedule – say, organizing your home into zones and spending 20 minutes per day tidying each one – can also reduce the overwhelm when it comes to keeping the house reasonably clean. Invest in some organizers to make tidying up faster and easier.
Returning to school for higher education means making some changes to your stay-at-home lifestyle. But if you're passionate about developing your skills to pursue a career, the time and energy will be worth it. All you need is a few smart ideas for managing your home and household while you go to school.
Photo via Pixabay
*Jenna Sherman is a welcomed guest writer for professionalmom.com. She hopes to help other parents acquire the skills they need to raise future leaders by providing a collection of valuable, up-to-date, authoritative resources. A mom of three (two girls and a boy) created parent-leaders.com as an avenue for parents who want to make sure their children grow up to be strong, independent, successful adults.

Order "The Gospel Parade" Today!
smile.amazon.com (search The Gospel Parade book)
       (sign up to help Joe McDonald Ministry on smile.amazon.com, no charge!)
Don't miss
 "The Gospel Parade!" Second printing!
A great way to share the Gospel with your children
and grandchildren. A "read to" or read on their own,
    target audience is 4-9, but all ages will enjoy this!
The first edition was published in 2011, with just a few changes in the pictures, this is the same story that thrilled all of our readers!
Our friends at "Wee Can Know" even made shoebox floats of this beautiful parade (pictures in blog post!) Available now in
hardbound and softbound and at a reduced price!
Order yours today! Search "The Gospel Parade."
The 2022 Edition of Sunsets on Mobile Bay is available NOW! Volume XI is on LULU.com
Sunsets on Mobile Bay Calendar!!! Order Volume XI today!
Featuring the awesome photography of local artist, Tommie Peterson. Tommie has delivered on the most fantastic photos yet! This is Volume XI and if you've been getting one every year, you won't be disappointed! Lovely views of the Mobile, Alabama skyline with the most gorgeous sunsets ever! This year we have decided to sell this lovely keepsake for the cost of printing! Thank you to all of our ministry supporters for you faithful giving! For more information on Joe McDonald Ministry, visit our FaceBook Page or website, JoeMcDonaldMinistry.org
Order today so you'll have your calendar on January 1!!! These make awesome Christmas gifts as well, but you need to order NOW!
Be sure to use a LULU.com discount code for extra savings this holiday season!
Order here:

Happy Mother's Day 2022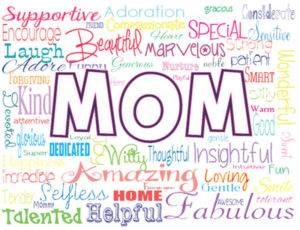 Professional Mom
Subscribe today for the latest news and posts!
Professional Mom's newest affiliate partner!
Experience the Ultimate Indoor LEGO® Playground at LEGOLAND® Discovery Center! Families with children aged 3 to 10 can enjoy a world of creativity, color and building fun. Buy tickets online and save! (Atlanta location featured here, but there are locations all over the US and Canada!) Summer fun couldn't get any better!

https://atlanta.legolanddiscoverycenter.com/tickets/
Graduation? Birthday coming up? Retirement? Or just because! Here's the gift that always fits! Give with assurance that it WILL be used! I l recommend Amazon! Please use my link above for all of your shopping needs!