Contributor Jenna Sherman has done it again! Thank you for helping Professional Mom offer insights and good solid advice for moms in their business adventure.
Photo: Pixabay
As a stay-at-home mom, your schedule is probably packed. Busy schedules often stop mothers from considering life as small business owners. However, if you've dreamt of becoming a "mompreneur," this dream can come true.
You have the skills and the education necessary to make a difference in your field. Follow these three tips from Professional Mom to establish a business while juggling your home life.
Build a Strong Foundation
One of your first steps is to form your business. Choose between a sole proprietorship, partnership, limited liability company, corporation and a cooperative. For the first four options, you need to register with your state. Different states have different filing fees and requirements that you should familiarize yourself with in advance.
Pick out and register a name that reflects your brand and aligns with your goods and services. According to the Small Business Administration, trademarking prevents other companies in the U.S. from using your business's name.
In turn, trademark infringement can occur if you choose a business name too similar to a competitor's name. To avoid unfair competition, do an internet search for your preferred company name. If you find no results, check the list of the fictitious or assumed business names at your county clerk's office. For the names of existing corporations, contact the state filing office to find out how to search their database.

Order "The Gospel Parade" Today!
Amazon.com (search The Gospel Parade book)
       (sign up to help Joe McDonald Ministry on smile.amazon.com, no charge!)
Don't miss
 "The Gospel Parade!" Second printing!
A great way to share the Gospel with your children
and grandchildren. A "read to" or read on their own,
    target audience is 4-9, but all ages will enjoy this!
The first edition was published in 2011, with just a few changes in the pictures, this is the same story that thrilled all of our readers!
Our friends at "Wee Can Know" even made shoebox floats of this beautiful parade (pictures in blog post!) Available now in
hardbound and softbound and at a reduced price!
Order yours today! Search "The Gospel Parade."
The 2022 Edition of Sunsets on Mobile Bay is available NOW! Volume XI is on LULU.com
Sunsets on Mobile Bay Calendar!!! Order Volume XI today!
Featuring the awesome photography of local artist, Tommie Peterson. Tommie has delivered on the most fantastic photos yet! This is Volume XI and if you've been getting one every year, you won't be disappointed! Lovely views of the Mobile, Alabama skyline with the most gorgeous sunsets ever! This year we have decided to sell this lovely keepsake for the cost of printing! Thank you to all of our ministry supporters for you faithful giving! For more information on Joe McDonald Ministry, visit our FaceBook Page or website, JoeMcDonaldMinistry.org
Order today so you'll have your calendar on January 1!!! These make awesome Christmas gifts as well, but you need to order NOW!
Be sure to use a LULU.com discount code for extra savings this holiday season!
Order here:
Back to School 2022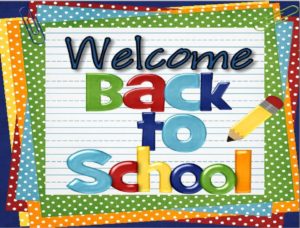 Professional Mom
Subscribe today for the latest news and posts!
Professional Mom's newest affiliate partner!
Experience the Ultimate Indoor LEGO® Playground at LEGOLAND® Discovery Center! Families with children aged 3 to 10 can enjoy a world of creativity, color and building fun. Buy tickets online and save! (Atlanta location featured here, but there are locations all over the US and Canada!) Summer fun couldn't get any better!

https://atlanta.legolanddiscoverycenter.com/tickets/
Graduation? Birthday coming up? Retirement? Or just because! Here's the gift that always fits! Give with assurance that it WILL be used! I l recommend Amazon! Please use my link above for all of your shopping needs!