I hope you caught my video on FaceBook, illustrating how to make my awesome Turmeric Coffee Creamer! I have been starting my day off with this for the past year and really recommend it for all for the health benefits that the spice, Turmeric, can give you!
Here's a list of benefits I captured from "nativepath.com":
Anti-inflammatory
Blood pressure help
Eases joint pain (in a little as 7 days!)
Stomach ailments
Aids circulation
(I think it's helping my brain!)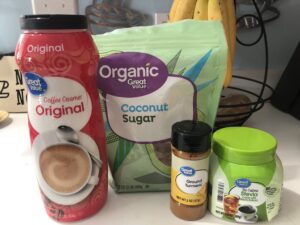 I have enjoyed using it for over a year now and wanted to share my own personal recipe:
4 heaping Tablespoons Coconut Sugar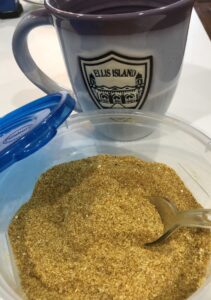 3 heaping Tablespoons dry coffee creamer (or any dried milk product)
4 heaping teaspoons Stevia (or sweetener of choice)
3 heaping teaspoons of ground Turmeric
Mix together and store in an airtight container
Use 2-3 teaspoons or 1 heaping Tablespoon in your coffee or beverage every morning for all of the health benefits of Turmeric in a delicious coffee creamer!